Description:
A fine milled powder derived from green tea leaves Camellia Sinensis. Emerald green in colour with a refreshing vegetal taste of the Match tea leaves. Rich in polyphenols L-theanine with extensive research linking it to many health benefits
Application:
With Matcha green tea the possibilities of product innovation and creativity are endless. Looking for a new flavour? Try Matcha Green Tea.
Currently, Matcha is used in beverages, ice cream, confections, baked goods, cakes, energy bars, smoothies, lattes and flavourings in chocolate and candy.
It can be added in ice-cream, beverages, bakery products, confections, yogurt, cakes, cookies, desserts, liquors and nutritional bars.
Why choose H & A's Matcha Green Tea?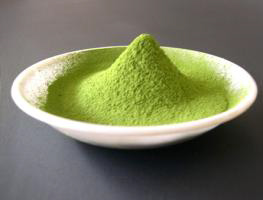 H & A's Matcha is superb in quality, aroma and taste using 100% quality tea leaves through careful modern processing to retain its antioxidants and nutrition. Matcha green tea powder does not contain stems and veins of the tea leaf which contribute to lowered nutrition and bitter taste of some other brands of green tea powder. Sealed in a foil bag to prevent sunlight and oxidation, H & A's Matcha Green Tea is guaranteed to be fresh.
What are polyphenols?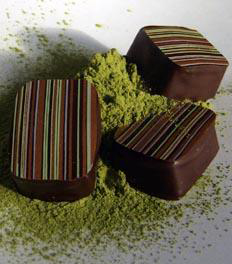 Fresh tea leaves are rich in powerful antioxidants called polyphenols which may constitute up to 30% of the dry leaf weight. In fresh, unfermented tea leaves, polyphenols exist as a series of chemicals called catechins.
Epigallocatechin gallate (EGCG) is the most powerful catechin found in tea.
Widely acclaimed for overall health-promotion, catechins (EGCG) have been studied for the last few decades for their potential ability to:
* Support your immune system
* Fight the signs of normal aging
* Support your healthy digestion
* Promote healthy function of brain and liver
* Help promote your healthy gums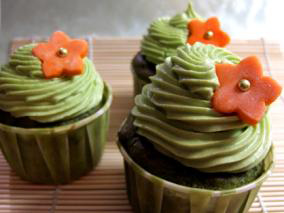 H&A can also supply Instant Green Tea and Organic Instant Green Tea to better suit your needs. Try Matcha Green Tea, its Zen in a cup.
For inquiries, call (416) 412-9518 ext 228 or email: sales@HACanada.com
Physical Characteristics:
Appearance ……………………… Fine, colourful green powder
Odour ………………………. Fragrant Matcha tea aroma
Taste ………………………. Simple, smooth, elegant tea flavour
Colour ………………………. Bright emerald green
Specifications:
Moisture ……………………………………………… 0.6% Max.
Tea Polyphenol …………………………………….…….… ≥ 10%
Caffeine ……………………………………………… 1.5% – 4 %
Pb ……………………………………………… ≤ 5.0 ppm
Cu ……………………………………………… ≤ 60.0 ppm
Total plate count ……………………………………………… ≤ 100000/g
E Coli ……………………………………………… Negative
Mould ……………………………………………….. ≤ 1000/g
Ash ………………………………………………. 10% Max.
Analytical Method: Q/ZJMH001-2006
Mesh Size: 200 – 300
Packing/Storage:
Preserved in 10 kg bag or 20 kg carton. Store in a cool, dry place away from heat.
Shelf Life:
12 months if stored properly at room temperature, 18 months under cold storage.
Remarks: This product is Kosher certified.